Champions 2022 - U15 Boys & Girls Division 1 & U18 Girls Division 1
---
---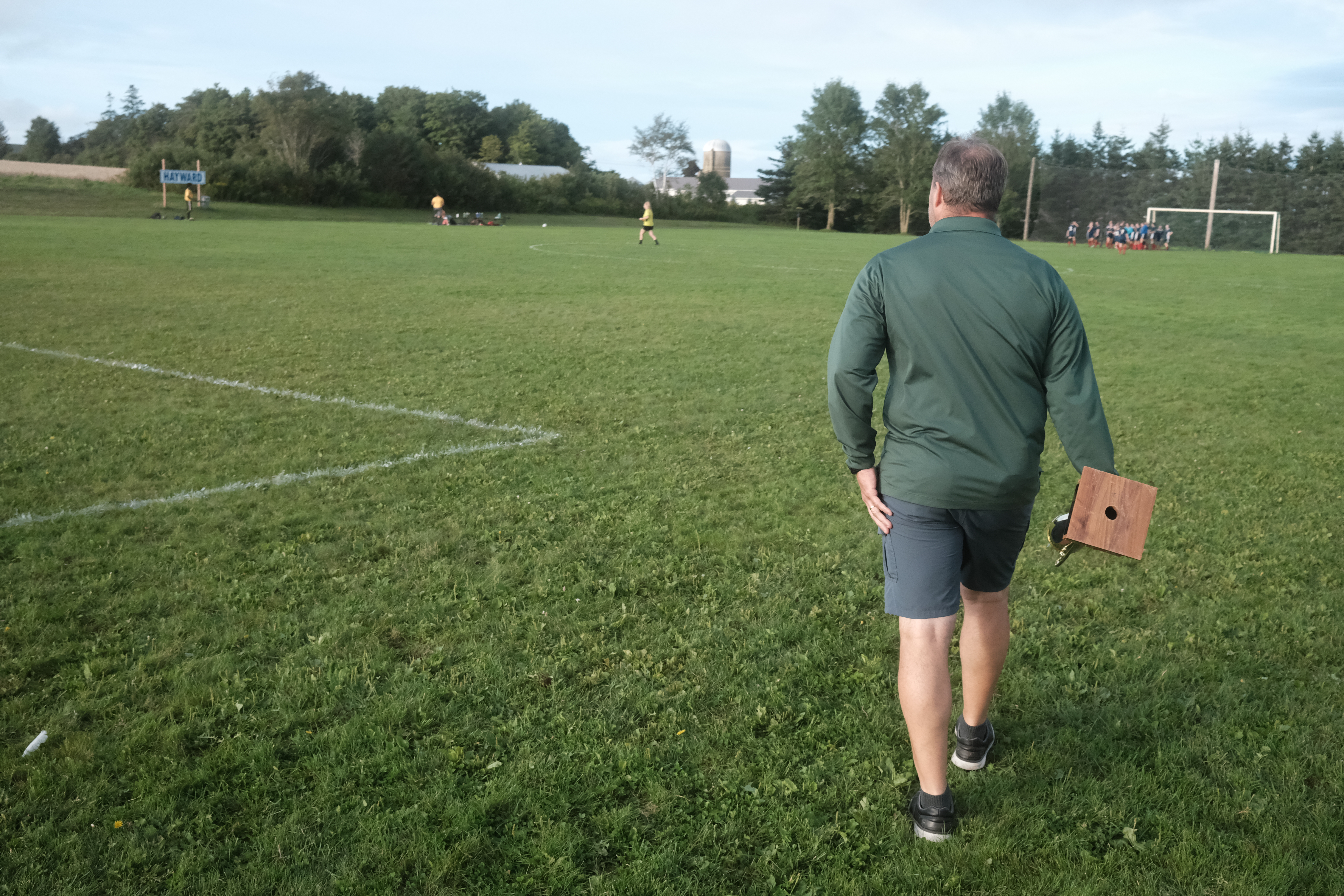 ---
Tons of soccer action happened at the Central Queens fields last evening, three championship matches being played out.
U15 Girls Division 1 Champions - Eliot River Ramblers
Summerside United took the early lead in the U15 Girls Division 1 finals, with Chasity Campbell scoring in the 16th minute. Eliot River could not tie it up, and the score remained at 1-0 to end the half. Both teams came into the second half strong, Eliot River was able to tie it up with a goal from Claire Mallett. Both teams started to feel the pressure as the half dragged on, neither team able to score. In the 62th minute, Claire Mallett was able to find the mesh again, putting Eliot River into a 2-1 lead. With Summerside unable to score, the Ramblers walked away with the trophy.
U15 Boys Division 1 Champions - West Prince Storm
In the only boys match of the night, the U15 Boys Division1 West Prince Storm team faced off against Eliot River Ramblers in their quest for a gold medal. Max Gamble had the first goal of the match, which gave West Prince an early lead. Wanting to help out the team, Sullivan Gaudet and Reed Richards each put one away for West Prince. Eliot River fought back hard to try and get themselves on the board, but to no avail. An unlucky touch sent an own goal into the Eliot River net, putting the final score at 4-0 for West Prince.
Daniel Corcoran recorded the shut out.
U18 Girls Division 1 Champions - Summerside United #1
In U18 action, Summerside United #1 and Stratford fought for gold. Summerside took the lead in the first half with goals from Abby Lawlor and Charlotte Schofield, making it 2-0 going into the second half. The second half started hard and fast, both teams fighting to find the back of the net. Abby Lawlor struck again, putting away her second of the match, and the final goal for Summerside. Stratford tried to hang on, but were unable to find the scoreboard. Summerside took the match in a 3-0 victory.
Kaitlyn Campbell recorded the shut out.