Congratulations Joelle
---
---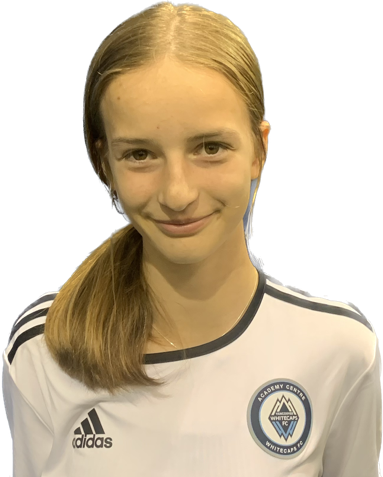 ---
Joelle Bader gets invite to attend National Development Camp.
Nov 21-25, 2022 in Laval, Quebec.
This inaugural identification event, held by Canada Soccer in partnership with Quebec Soccer, supports the next cycle of intakes for Canada Soccer Women's National EXCEL teams.
The event includes the National Development Centres from British Columbia, Ontario, Quebec, and a 'Rest of Canada' squad selected by our Vancouver Whitecaps FC staff from
REX centres in Alberta, Saskatchewan, Manitoba, Nova Scotia, Prince Edward Island, Newfoundland and New Brunswick, as well as players currently competing in universities across Canada and the USA.
Players selected for this event are within the 2008-2004 birth years and will compete across 5 days with and against the best female youth players across Canada.