CHAMPIONS 2021
---
---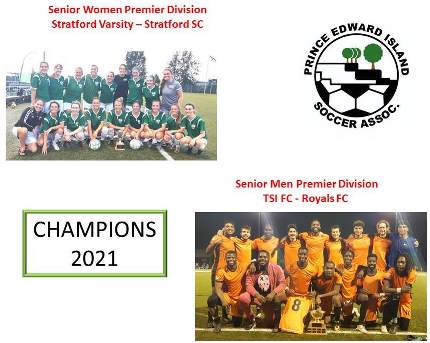 ---
Stratford Varsity won the Senior Women Premier Championships with a 2-1 victory over PEI FC.
Juliette Lazaric and Mary Cate Dodds scored for Varsity after Emily Cormier had opened the scoring for FC.
Complete Game video and goal highlights
In the men's final, TSI FC got two goals from Ibrahima Sanoh and Ehab Moustafa got the third to secure a 3-1 victory over Sharktooth Shooters from the Stratford SC.
Nathan Ford had the goal for the Shooters.