U15 & U18 Division 1 Champions 2021
---
---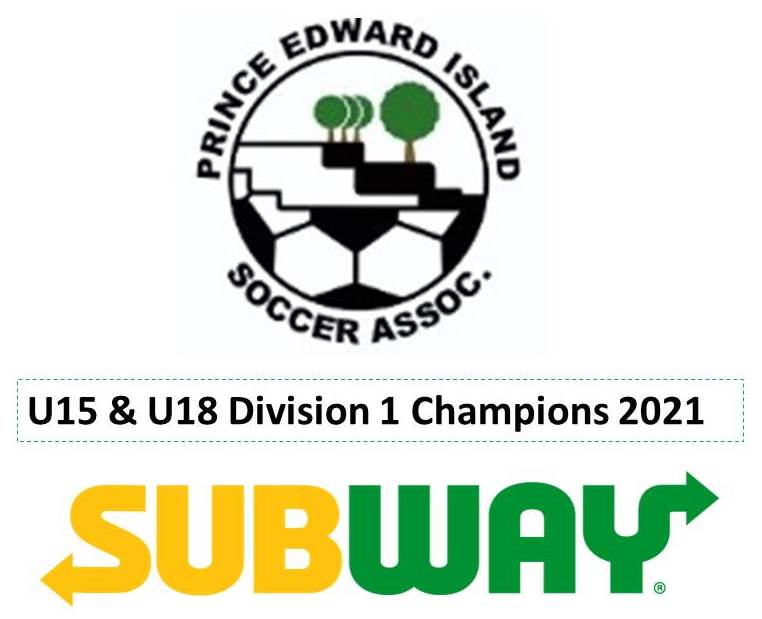 ---
U15G Provincial Cup Division 1 Champions - West Prince Storm
Jorja MacLellan scored in the first half, Savannah Perry added two in the second and Brooke Bootland finished off the scoring for West Prince Storm as they won the final 4-0 over Kensington & Area.
Mela Richard had the shutout.
U15B Provincial Cup Division 1 Champions - Souris Lamplighters
Souris Lamplighters faced RC United in the final and both teams did not give up an inch of turf as they battled to scoreless draw.
Both keepers, Bobby MacGregor(RC) and Logan Bruce(Lamplighters) kept a clean sheet and this one required penalty kicks to decide a champion.
In the end it was the Lamplighters that won 3-2 on penalty kicks and hoisted the trophy.
U18G Provincial Cup Division 1 Champions - West Prince Storm
Amelia DesRoche kept a clean sheet to record the shutout and Skyla Jeffery got the brace and Alyx Shea had a single in their 3-0 victory over Souris Lamplighters.
U18B Provincial Cup Division 1 Champions - Morell Strikers
Keir Sheppard saved all shots and recorded the shutout while Landon MacDonald and Alex Dixon scored first half goals and Craig Steadman finished off the scoring in the Lamplighters 3-0 victory over RC United.