Senior Men's Champions
---
---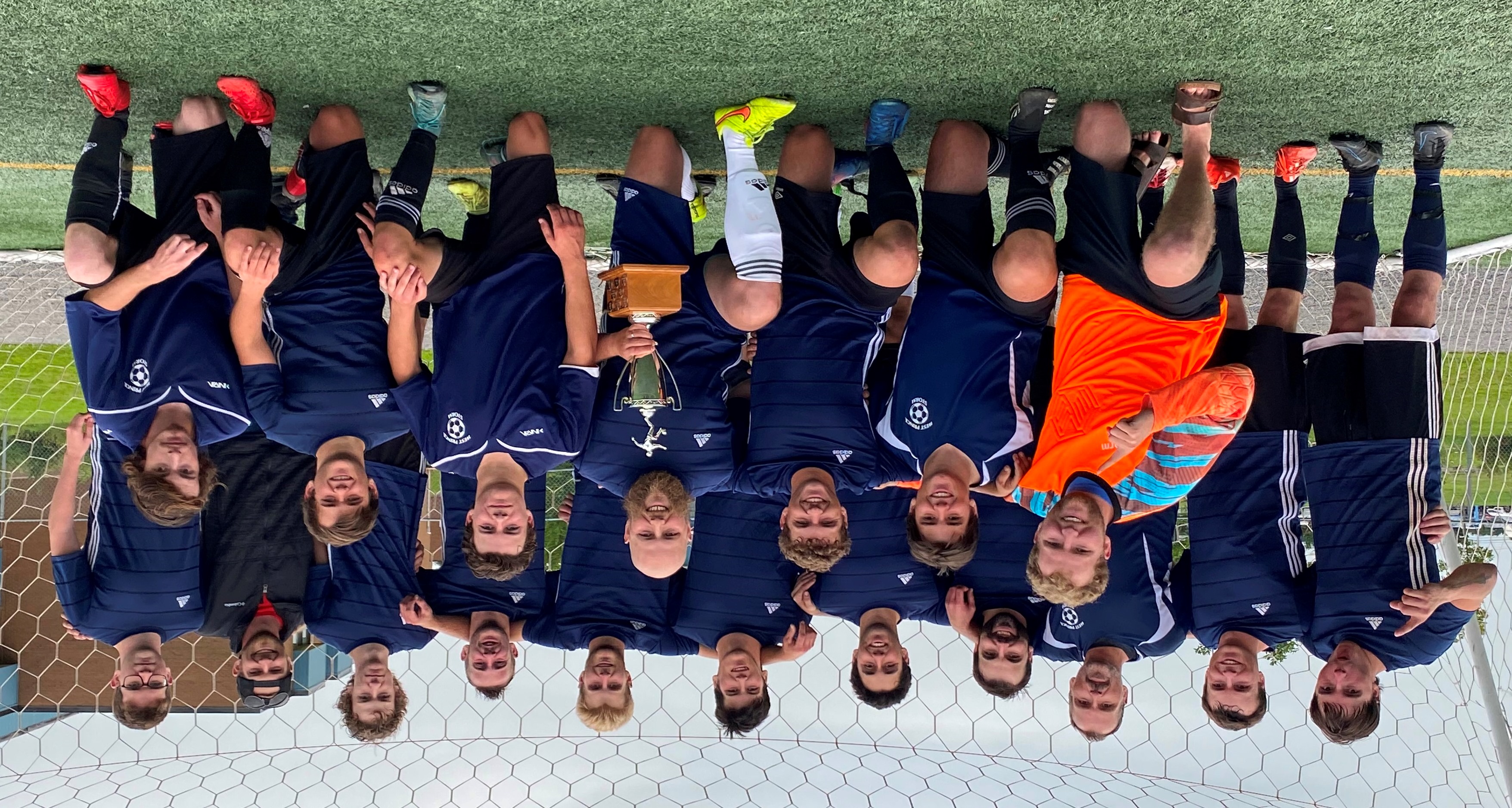 ---
Christopher Ramsay scored in extra time to give the team the victory.
Evan LeClair sent the match to extra time with an 88 minute equalizer.
Ramsay also scored in in the 55th minute.
RC Goal Scorers: Connor Reardon and Kieran Gallant
Senior Men's Division 4 Champions - Uptown Lounge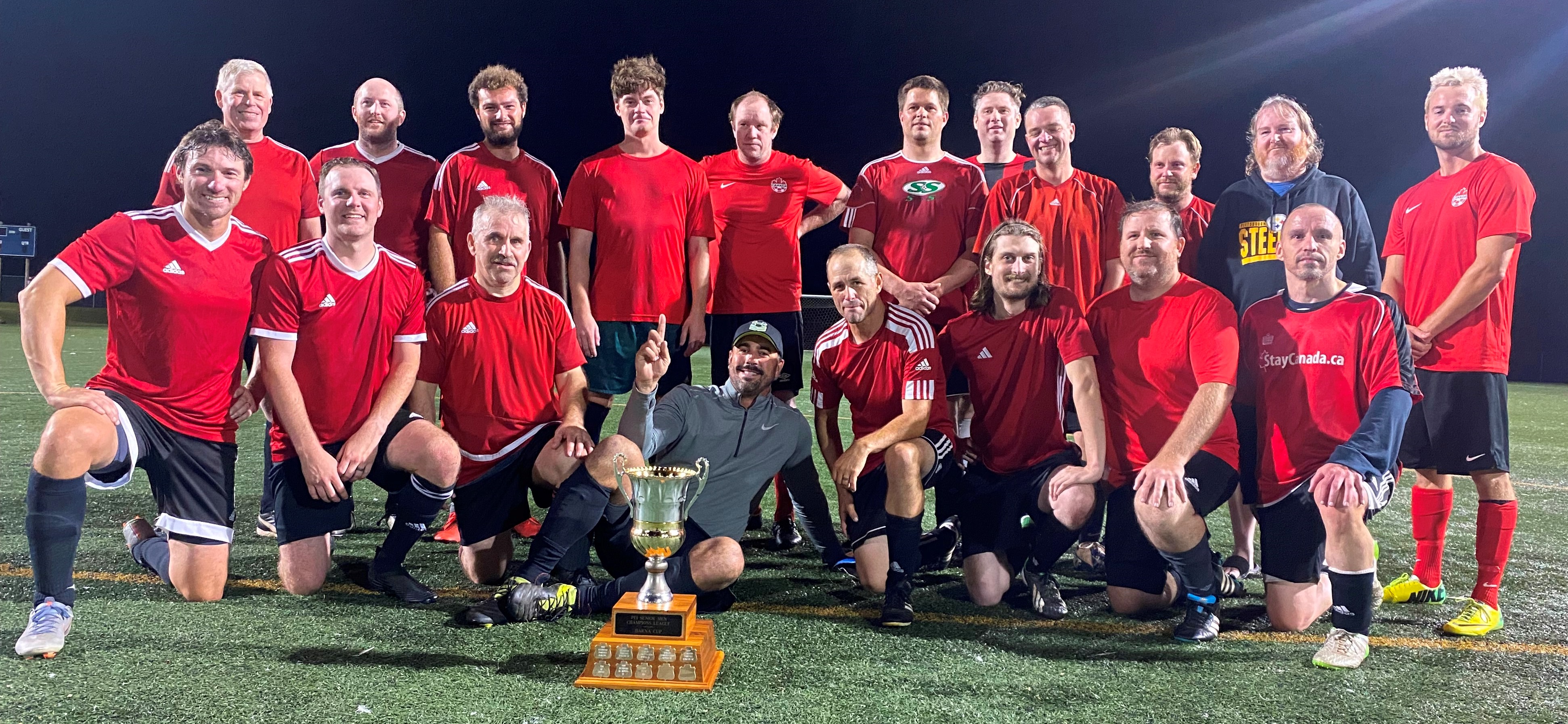 Congratulations to the Uptown Lounge for defeating Watertight FC on Tuesday night. Goal scorers for both teams, Mark Fast, Jason Talebi (2), Jim Keen (2) and John MacDonald, made the score 3-3 when the final whistle blew. An overtime goal by Jim Keen gave Uptown the win.
Back Row (l-r): Paul Richardson, Lucas Vessey, Dante Getson, Angus McPhail, Mike Flood (coach), Jim Keen, Dave Goodwin, Mike Stretch, Scott Hay, Dawson Smith
Front Row (l-r): John MacDonald, Curran Schoenmakers, Bart Vermunt, Matt Mckenna, Gerry Russell, Ferdinand Pieterse, Dwayne MacLeod, Greg Taylor
Senior Men Division 3 Champions - Eliot River Ramblers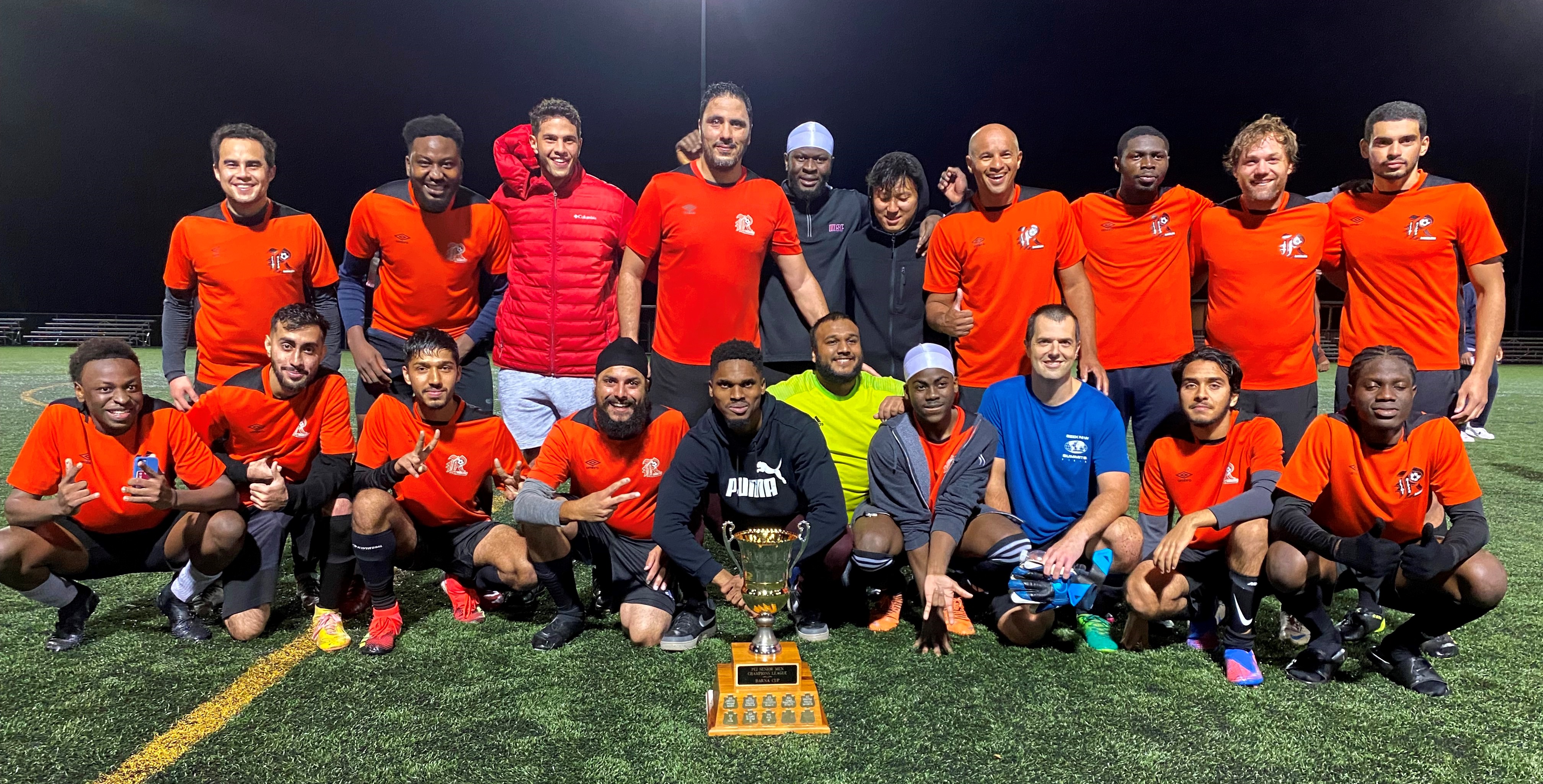 Eliot River Ramblers defeat the Cool O's in a close, 2-1, final game. Goals for both teams were scored by Gabriel Bronzi Silva, Oghenetega Avwunudo and Tunde Agboola.
Back Row (l-r): Arturo Ramirez, Demilade Adebanjo, Amr Elkady, David Isa, Michael Tamatey, Baima Zhimeigeli, Luciano Da Costa, Oghenetega Avwunudo, Michel Wheatly, Yahia Ghandar
Front Row (l-r): Demilade Adebanjo, Nabeel Khan, Arjun Sapkota, Parminder Singh Dhindsa, Godswill Wonodi (coach), Muhammad Burokur, Temitope Moshood, Andy MacDonald, Richie Aham, Opololaoluwa Adekanola